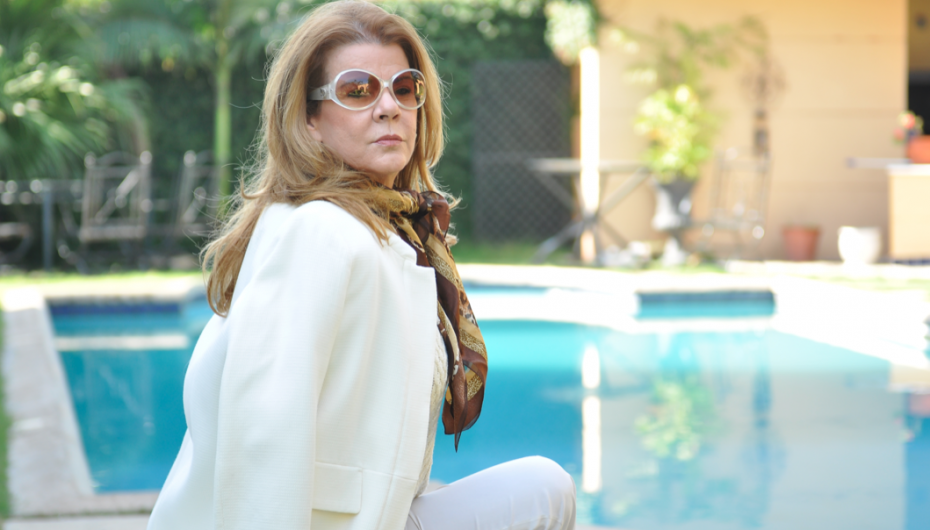 Cristina is this year's Ponds Miracle Woman
Continuing their series on Pond's Miracle Women, 10 new iconic ladies were chosen this year by Pond's Miracle Mentor Hadiqa Kiyani.
Amongst these miracle women of the year was Islamabad's Cristina Von Sperling Afridi, for her brave battle against drug abuse amongst the youth. Faced with a recent tragedy herself where she lost her son to this menace, Cristina chose to raise awareness about its perils so others would not suffer the same loss owing to lack of communication between parents and younglings. Drugs still remain a taboo subject in our society and while most people shy away or worse refuse to even acknowledge the possibility that their kids could be indulging in them secretly, Cristina stepped up to create Karim Khan Afridi Welfare Foundation (KKAWF) not just to pay tribute to her son, but to fight such tragedies knocking on others doors.
"I couldn't save my son, but I'm committed to saving others. I have to live for a purpose and that purpose has shifted from my son to everyone's son," says Cristina. "So many desperate mothers call me for help that it makes me feel that drugs are the real weapons of mass destruction here. It's a global issue. Here it is swept under the carpet. If we don't join hands to erase this menace the future of our country is in danger."
Focusing specifically on teenagers, the KKAWF organizes healthy activities ranging from sporting to theatre plays, and other such events all across Islamabad to engage teenagers and prevent them from resorting to the perils of drugs out of sheer boredom and lack of avenues to channel their energies constructively.
For her unshakable resilience and valor in the face of perhaps life's darkest hours, Cristina is indeed a miracle woman of our times and her struggle for our collective future should be our crusade too.
We wish our very best to this mother out on a mission to save everyone's sons and daughters.
Godspeed Cristina.